A HISTORY OF TRUST
Brian's fixes our business fleet
I have contracted automobile work with Brian's repair for the last 6 years. As I have expanded my fleet to over 35 cars and an average of over 80,000 miles per car, Brian has taken care of the bulk of the maintenance and repairs.
He is a very capable mechanic and has performed a variety of maintenance issues such as engine/transmission exchange, total front end damage repair and replace, and all brake, heating/air conditioning issues. He also tackles difficult electrical and computer issues.
Brian is very easy to work with and has adjusted bills and jobs in a very fair manner. I recommend Brian without any reservations.
Brian Atchison - President, Iowa Pilot Cars
Professional and courteous
Brian, I would like to thank you for your services you were very professional and courteous and, most of all, affordable. I have to tell you that was the best auto repair service I've ever experienced. Thanks again.
Mike Nolin
We've bought two cars and we love them
I recommend your cars to anyone. My wife and I are quite pleased with ours. With the miles we put on our cars commuting, we are looking forward to the money we will save on gas and repair bills. Not to mention how nice and comfortable the interior is and how well these things go down the road even at freeway speeds.
We just took a 1,400-mile trip and spent right around $115 on fuel averaging about 45 MPG. That was less than the one night in a hotel room near Omaha! It was a pleasure doing business with you and a relief to not have a pushy salesperson bending the truth for a commission.
Thanks for taking the time to explain everything to us and being honest about the car's damage and what you did to repair it. Those were just some of the reasons that we felt comfortable buying from you, twice… thanks again.
Ezra Lemley
Elk Point South Dakota Shop
Phone: 605-761-5702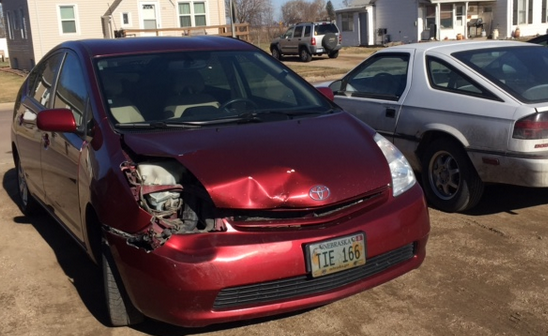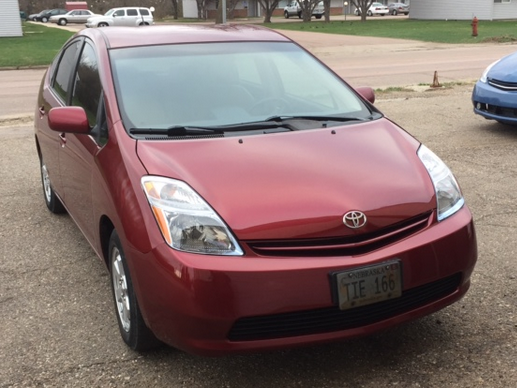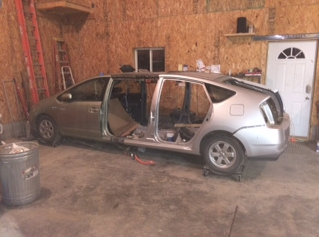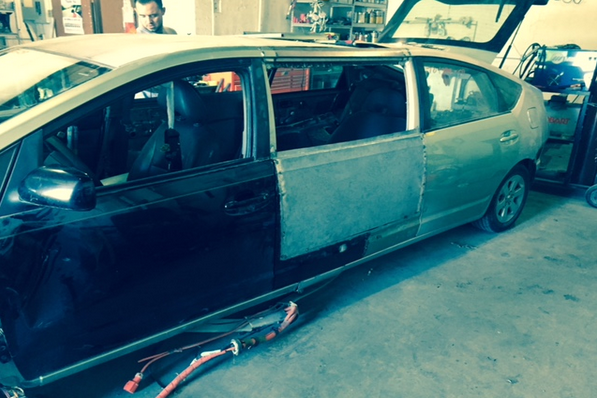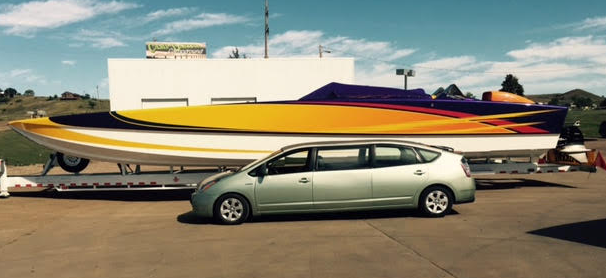 "We saved thousands in repairs...."
Prius owner  Omaha, Nebraska
"I got my idea for the Prius Limo from Steve..." @ http://www.autobeyours.com
Brian Oedekoven,  Brian's Auto Repair